Specialization directors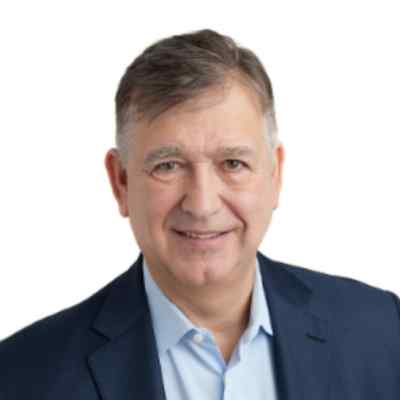 Neurology
Dr. László Mechtler
Dr. Mechtler serves as Medical Director of Dent Neurologic Institute as well as the Chief of Neuro-Oncology at Roswell Park Cancer Institute (NY, USA). He is also a Professor of Neurology and Neuro-Oncology at the State University of New York at Buffalo. He was born in Australia, then moved to the USA with his parents, where he attended high school. Later, he received his diploma at Semmelweis University in Budapest in 1984. He completed his studies in Hungarian, which determined his personal commitment to Hungary for his life. He completed his specialist training in the USA where he completed qualification examinations in the fields of neurology, neuro-imaging, and neuro-oncology.
He was the president of the American Association of Neuroimaging and the Hungarian Medical Association of America. He has initiated study trips to the USA for over 500 Hungarian medical students since the beginning of the 1990s, for which he received a Hungarian state award. He is an active professor, researcher, and practicing doctor. He is one of the leading internationally acknowledged experts of headache, neuro-oncology, and pain research, including research on medical cannabis. He publishes his writings on these fields in the world's leading medical journals and he has also published several textbooks as well. He was the initiator of MIND Clinic in Budapest after many years of development and preparation.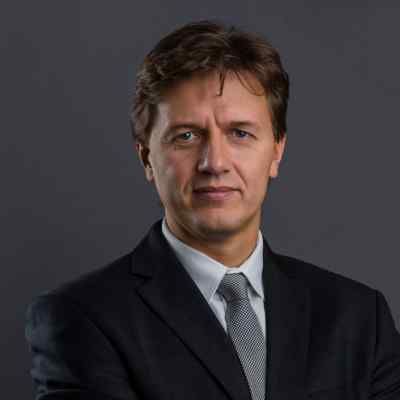 Gastroenterology
Dr. Richárd Schwab
An internist and gastroenterologist. He started his career at Professor Ákos Pap and spent ten years at the national gastroenterology centers. He spent several years on foreign school trips to Vienna, Basel, and London. He gained significant experience in the pre-clinical and clinical development of drug candidate compounds as the co-worker of the late Professor György Kéri. He took part in the foundation of the precision oncology diagnostic company Oncompass Medicine. He is also a board member of this company, which was the first one ever to introduce the molecular characterization of cancer into clinical practice for the personalized treatment of oncological diseases. As the founder of the DiaVitas program, he was also among the first in the world to introduce the integration of molecular biology knowledge into clinical practice by the characterization of the microbiome/gut flora. The continuation of his work is the MIND Clinic in Budapest, with him being one of the founders and directors. Besides metabolic and autoimmune inflammatory diseases, the translation research and healing of the connection of neurologic diseases and the microbiome is also in his professional focus. As part of his research and medical work, being a member of the Endoexpert gastroenterological group praxis, he took part in the development of the endoscopy laboratory at Affidea Bank Center, where he performs endoscopic surgeries.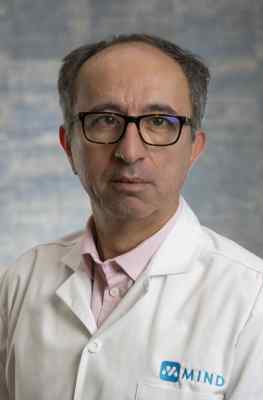 Diabetology
Dr. Péter Stella
Diabetologist, internist. Between 1995 and 2005, he partly worked at the National Center for Diabetes Treatment, within the framework of St. Imre Hospital. Between 2005 and 2016, he worked for international medicine companies (research development area) in the field of diabetology in England, Germany, and France, after which he worked as an outpatient diabetology specialist in Guilford, UK, and Crawley, UK. He has been the Central European diabetology medical advisor of Sanofi since 2016. His areas of interest are the treatment of patients with type 1 and type 2 diabetes and the clinical use of medical technology developments (CGM). He pays special attention to the optimization of doctor-patient communication and hence, the development of the quality of treatments based on cooperation.
Foreign studies and trainings:
1995: University of Cambridge, Cambridge, UK
1997-1998: University of Pittsburgh, Pittsburgh, USA (scholarship holder of the American Diabetes Organization)
1999: University of Eindhoven, Zandvoort, the Netherlands
2009-2011: University of Cardiff, UK
Our specialists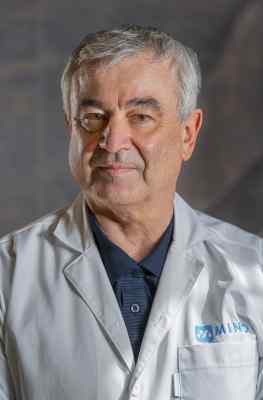 Specializations: headache, stroke
Prof. Dr. László Csiba
A professor of the Neurology Clinic at the University of Debrecen, he has been a member of the Hungarian Academy of Sciences since 2016 and the president of the Hungarian Neurology Society.
His clinic performs the most treatments of venous thrombosis in stroke in the country.
His main area of interest is the prevention and treatment of stroke.
Between 1981 and 1983 he worked at the Max-Planck Institute of Köln.
In 1986-87 he was invited to Japan where he mastered ultrasound methods. In 1991, he spent half a year in Toulouse, France studying stroke. He became a professor at the age of 40 and was the director of the Neurology Clinic at the University of Debrecen for 25 years. His specialization is neurology and stroke. He organized the first neurosonology laboratory of the country, which performs ultrasound examinations on the central nervous system, and the Hungarian Society of Neurology.
His clinic is an internationally recognized clinical and education stroke center and is the research site of German, Dutch and Japanese doctors.
He is a board member of European Master's in Stroke and World Stroke Academy. He is also a correspondent member of Deutsche Gesell. für Klin. Neurophys. und Funktionelle Bildgebung and an honorary member of the Austrian Stroke Society. Furthermore, he is a visiting professor of Israel Association of Neurology, the University of Belgrade, the University of Novi Sad, the Iuliu Hatieganu University of Cluj-Napoca and the University of Medicine and Pharmacy of Târgu Mureș. Between 2009 and 2013, he was the president of the European Society of Neurology and Cerebral Hemodynamics.
Thanks to the treatment model introduced by him, his clinic in Debrecen has been performing the most treatments of venous thrombosis in the country for years. Hence, stroke as the cause of death is one of the lowest of the country in his region.
His clinical, scientific and educational work has been recognized by numerous awards, such as Markusovszky-, Hatvany-, Batthyány-Strattmann-, Francis Circk-, Szentgyörgyi-, Tankó-, and Generisch Awards, as well as the Knight's Cross of the Hungarian Order of Merit and the Széchenyi Prize in 2020. He is the honorary citizen of Sajószentpéter and he also received the Pro Urbe Award of Debrecen. He has been chosen as the professor of the year by his students 8 times. He was elected a member of Academia Europaea in 2015 and a member of the Hungarian Academy of Sciences in 2016. His book "Dissect Me, Please!" has been translated to English, German, Romanian and Serbian as well. His latest book entitled "Akit a Nagy Víz elsodort" (literally: The One Swept Away by the Water) was published in 2018. He is married and has 3 children.
Primarily, he awaits patients who would like to be examined due to the risk factors of venous diseases or patients who have suffered from stroke and would like to receive advice on further treatment. Furthermore, he also awaits patients with headaches.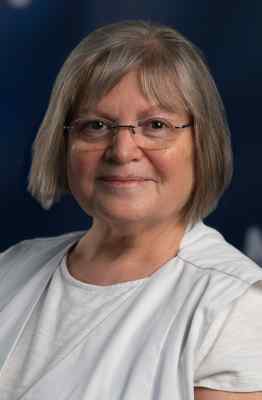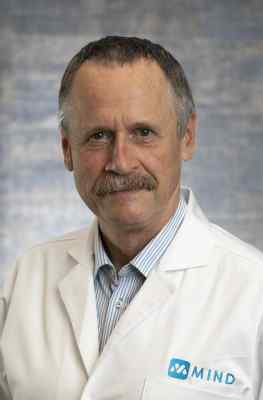 Specializations: metabolism, hypertension, stomach and intestine problems
Dr. András Gelley
Gastroenterologist, internist
He completed his medical training at Semmelweis University, then specialized first in pathology and cytology. Afterwards, he started working at the gastroenterology department of MÁV Hospital where he specialized in internal medicine and gastroenterology. Furthermore, he also worked at the workshop of Professor Ákos Pap. His professional area of interest has been ultrasound diagnostics in gastroenterology since the beginning of his career. Later, he directed the sub-intensive department of the operative endoscopic department of the National Center for Gastroenterology for years. He took part in many pre-clinical and clinical developments in connection with the absorption and the metabolic effects of natural prebiotic dietary supplements, primarily iron, calcium and trace elements. Moreover, he also gained experience in international clinical examinations.
His main areas of interest have been the gut microbiome, obesity, insulin resistance, fatty liver and its inflammatory complications and irritable bowel syndrome (IBS) for years. He is a member of the Hungarian Society of Gastroenterology and a recurrent lecturer of the ultrasound section of its annual congress. In Hungary, he and his colleagues were the first to compare the sensitivity of precision targeted liver ultrasound and fibroscan examinations in the diagnostics of fatty liver entailing injured microbiome and NASH syndrome.
He has been a doctor of the Buda Hospital of the Hospitaller Order of Saint John of God since 2002, where he is the head physician of the Gastroenterology Clinic and Endoscopy.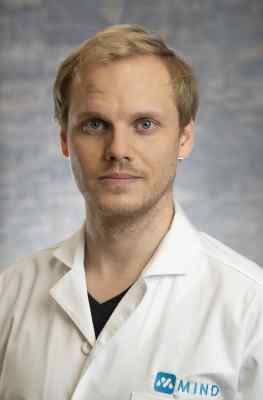 Specializations: headache, stroke
Dr. Tamás Jarecsny
Neurologist
He completed his medical training at the Faculty of Medicine of Semmelweis University in Budapest in 2014 and he has been a neurologist since 2019.
Since the completion of his studies, he has been working at the Neurology and Stroke Centrum of the North-Central Buda Centrum, New St. John Hospital.
During his studies, he gained basic research experience and proficiency in several different areas: atomic force microscopy, the production of phospholipid double layer, micelle production. He participated in the Scientific Student's Association where his topic was the effect of double-value cations on the stability of the membrane.
He has been teaching since 2015, taking part in the training of 5th- and 6th-year medical students and residents.
He works at his current workplace as a certified GCP doctor and also takes part in clinical medication research programs as an examiner.
His publications were primarily written about topics in connection with cerebrovascular diseases.
His neurological areas of interest are cerebrovascular diseases, ultrasound examination and primary headaches.
He speaks English and German.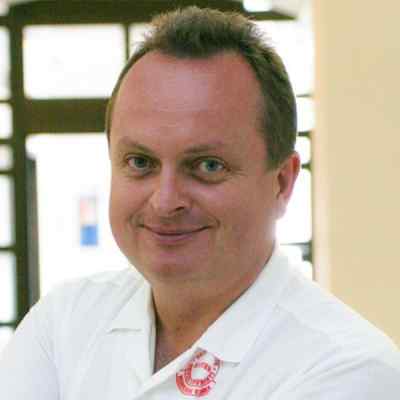 Specializations: Alzheimer and memory disorders, Parkinson's disease and tremor
Dr. Tibor Kovács
Neurologist, neuropathologist, clinical pharmacologist
He wrote his doctoral dissertation about the alteration of the olfactory system during aging and Alzheimer's disease and completed his PhD in 2001. He wrote his habilitation thesis at Semmelweis University in 2005 about the clinic-morphological correlations of degenerative nerve diseases.
He has been working at the Neurology Clinic of Semmelweis University since 1994, as a university docent since 2006 and as a deputy director since 2008. He has been the director of the Neuropathological and Prion Diseases Reference Center since 2019.
He participates in undergraduate and postgraduate education in Hungarian and English. He is the director of the neurology research doctoral program at the János Szentágothai Doctoral School of Neurosciences.
He is the board member of the Hungarian Neurology Society, the Hungarian Scientific Parkinson Society and the Hungarian Dementia Society.
He is the managing editor of "Ideggyógyászati Szemle" (Clinical Neuroscience).
During his clinical work, he specialized in nervous system disorders entailing dementia and movement disorders. Furthermore, he serves as a study director and a consultant in several international medicine research.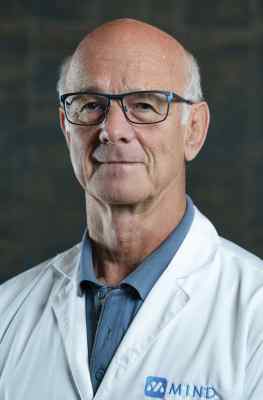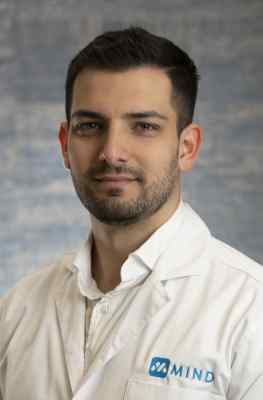 Specializations: headache, Parkinson and tremor
Dr. Szabolcs Szatmári
Neurologist
He was born in Târgu Mureș, Transylvania where he also completed his studies in 2013. He also started his specialization in neurology in Romania.
He has been working at the Neurology Clinic of Semmelweis University since 2015. He has been a teaching assistant since 2018, completing his specialization in the same year. He participates in the undergraduate education of the university in Hungarian and English.
He completed his PhD in 2020 and wrote his doctoral dissertation in the framework of the neurology research doctoral program at the János Szentágothai Doctoral School of Neurosciences.
He gained experience in clinical and medicine research as an examiner. He has won several domestic and foreign scholarships and tenders.
His main areas of interest are the disorders of cerebral circulation, headache and movement disorders.